GE MASTR II Intermittent Sensitivity
Problem and Fix
By Joe Szczech, Jr. K1IKE
I just thought that I would share this frustration with you all.
I purchased a repeater receiver off of eBay and tested it out. Poor receiver sensitivity, ugggh! This was suppose to be tested and working fine! After a few hours of playing around, I decided to use my carpenter friend/repeater owner's troubleshooting technique. (He shall remain nameless). Several well placed taps and I found a cold solder joint.
Here are photos. They are thumbnails so clicking on the images will open a new picture in high resolution: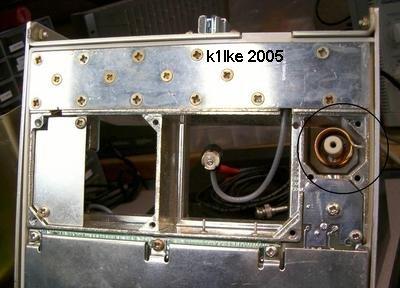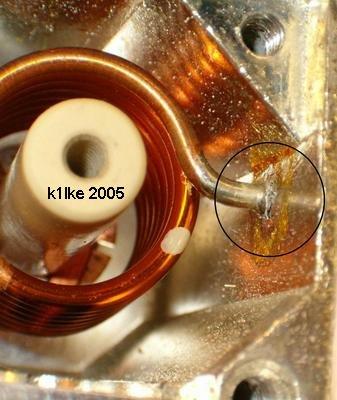 I take back all the bad thoughts that I had about the eBay seller. He probably never even knew it had a problem. The irony of it all is that I had the same problem years ago and forgot about it. I thought I would post it here so you could see the problem and I wouldn't forget about it!
Old age takes it's toll.....
73, Joe, k1ike




Text and Photos © Copyright 2005 by Joe Szczech K1IKE
Layout and hand-coded HTML © Copyright 2005 by Kevin K. Custer W3KKC
This page created 03-Mar-2005, last updated same.
The information presented in and on these conversion pages is © Copyrighted 1995-present by Kevin Custer W3KKC and multiple originating authors.